King Accessories
Simplify and Customize Your Metal Hardness Testing
Stroke Limiter
The Stroke Limiter prevents potential damage to the pump segment by limiting the travel of the pump handle.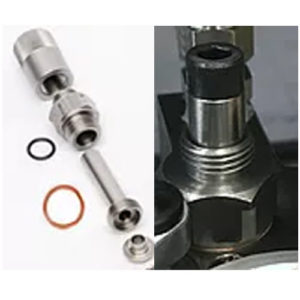 External Calibration Assembly
The External Calibration Assembly allows you to calibrate your tester without accessing the oil system, potentially contaminating the mechanism or losing any necessary oil.
Bleeder Valve
The Bleeder Valve helps you eliminate potential damage to the test head by removing air infiltration while keeping the head attached to the base.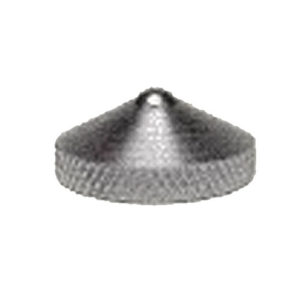 5/2.5 mm Ball Adapter
The 5/2.5mm Ball Adapters are for use in low pressure testing and often used for tool steel and parts where a small impression is desired.
Adapter to reverse direction of load
The interchangeable anvil allows you to test inside pipes and other interior hard-to-reach places.
dapter to hold standard test head upright without base
This adapter holds the test head upright and is ideal for drill presses, boring mills and beams.